EDC Mobile
An iPad Application for Online and Offline eCRF
Online and Offline compatibility
Available in the App Store
Connectability with alerts
Fit for global usage
Connects seamlessly with Ennov EDC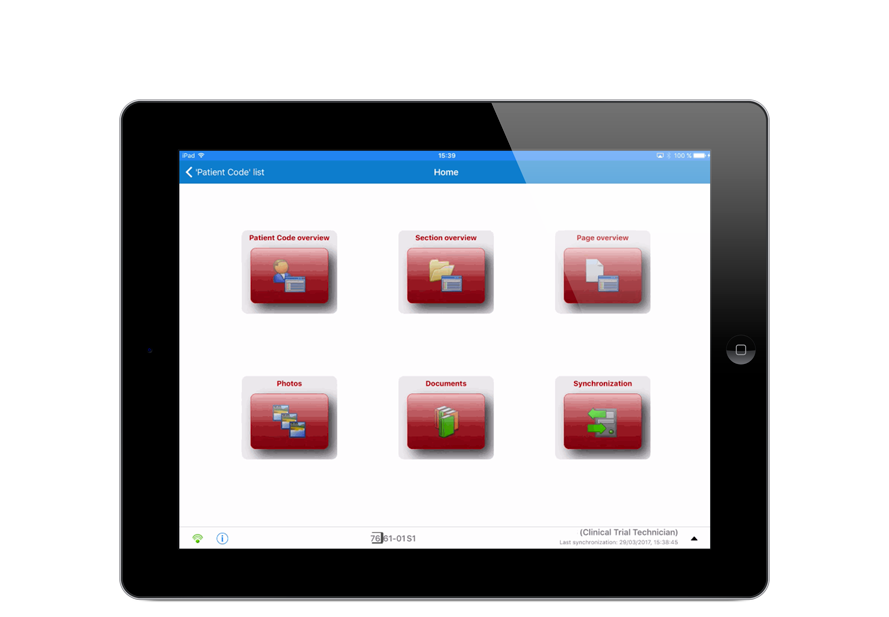 The Work Environment Challenge
Work in any environment without having to worry about connectability or tracability with EDC Mobile.
Doctors never know where they might be or what situations occur when dealing with patients, but they need to be able to log patient data no matter what.
With EDC Mobile enter patient data to the eCRF through the iPad/tablet application while both online and offline.
Benefits of EDC Mobile
Offline and online eCRF application
Mobile with the tablet
Compliant with FDA recommendations for trial audits
Efficiency: simple and user-friendly electronic forms
Automatic and silent synchronization of data
Available: 24/7 availability, offline and online
Profiting from the iPad/Tablet
Ennov EDC Mobile is a solution developed for investigators, enabling them to enter patient data via an iPad tablet. Ennov Clinical aims to facilitate the work of doctors thanks to the possibilities offered by this solution.
Creating patients, entering and navigating in eCRFs are entirely interactable through touch. The interface is simple and user-friendly. Ennov EDC Mobile can also operate the tablet's camera and attach saved photos as source documents to the eCRF.
Entry of eCRFs in Disconnected Mode
Ennov EDC Mobile allows mobile users, such as investigators or clinical site staff, to input data into the eCRFs while in online and offline mode. A user can directly collect data "at the foot of the patient", even in areas where Internet coverage (WiFi or 3G / 4G) is poor or restricted.
Data collected in offline mode is automatically transmitted to the Ennov Clinical server once the device returns to the network.
The offline data capture mode is particularly helpful for collecting study data while treating patients in areas of hospitals or clinics where there is limited or restricted internet connectivity. Offline data capture is also beneficial to veterinarians participating in animal studies in rural areas without Internet coverage.
Fully Integrated with the Ennov Clinical Solution
The design of the eCRFs for EDC Mobile is done with the Ennov Clinical software suite. The studies can be carried out simultaneously with EDC Mobile and the standard EDC input module.
No fear for your existing studies; they are iPad compatible. You will have only a few properties to define to personalize the visuals of your pages on your iPad.
The data between the iPad and the Ennov Clinical server is synchronized automatically and transparent for the investigator (silent synchronization). The EDC Mobile application complies with FDA recommendations in terms of safety and trial audits.
Customers Love
Playful and high-tech data capture available during visits
Intuitive touchscreen interface
Support: both electronic and lightweight support
Efficiency: Studies quicker, quality of data is much higher
Simple and User-friendly electronic forms
Core-capabilities
Data entry in online and offline modes
Remote monitoring
Validation of data during entry
Direct sending of quieries
Secure connection
Automatic and silent data synchronization
Ability to use camera application
Complete traceability
Fully integrated with Ennov Clinical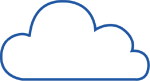 Cloud-based or On Site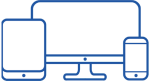 Multi-Platform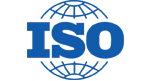 Compliant
EDC Mobile – one of our Clinical Solutions
Sponsors
Project Management
CTMS
eTMF
Why Choose Ennov ?
Hundreds of corporate customers trust Ennov
15 Years of experience in Clinical

150+ life science customers, many more in other industries

Modern architecture and interface

Application server for scalability

You matter to us

98.5% of projects delivered on time and within budgets
High and improving customer satisfaction

Optimization

Use of human resources: time spent on various steps
Compare activities over similar products / period of time
We respect your freedom of choice
Available as cloud or on premise

You can switch between options at any time

We make you autonomous

Configuration requires no IT skills

Improved security and optimized performance

Data is hosted locally for total flexibility

Full range of pre-integrated clinical study tools
Based on our high end EDMS/BPMS platform
Structuring AND intuitive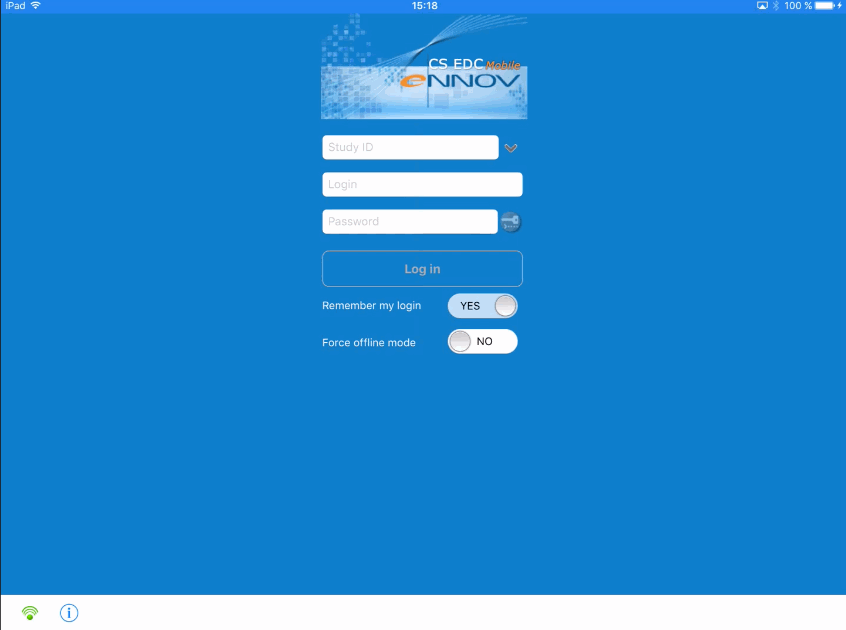 Secure login…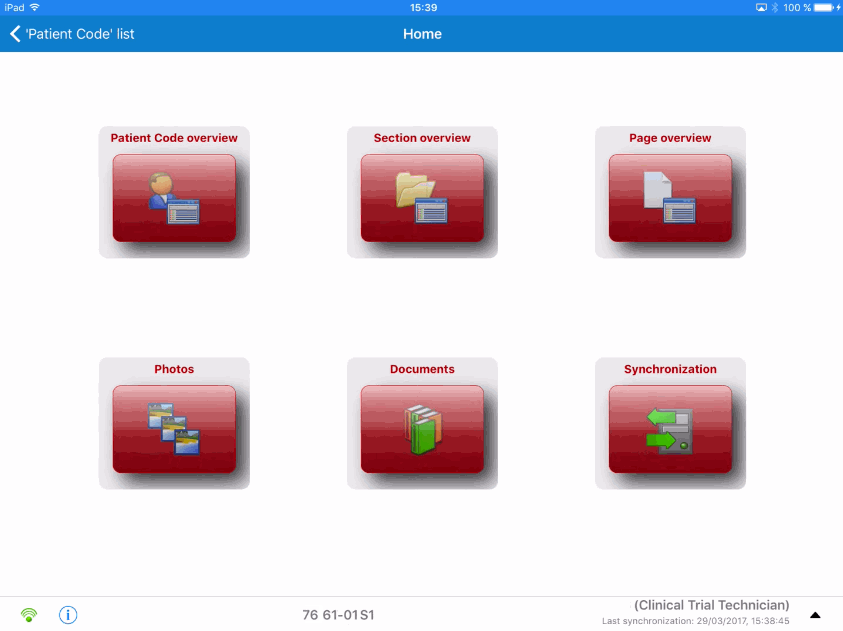 … navigate patients …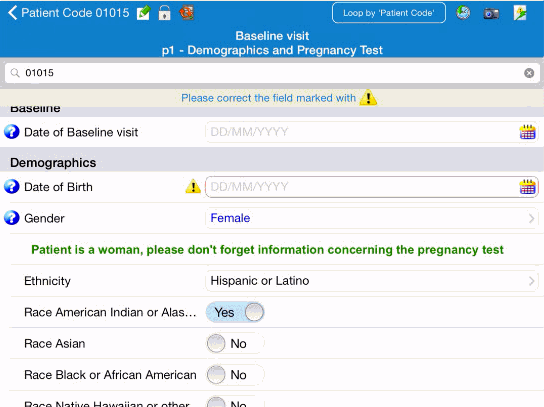 … enter data.
To book a demo, the best way is to fill the following form. You will be contacted very quickly by our team.
Or
Send us a mail at: contact-us@ennov.com.
Or
Contact our European office.
Or
San Jose, USA

Ennov USA
75 E Santa Clara St – WeWork
San Jose, CA 95113
+1 (833) 366-6887
Or
Paris – Headquarters

Ennov Paris
251 rue du Faubourg Saint Martin
75010 Paris – France
+33 (0) 1.40.38.81.38
Or
Ennov Cambridgeshire – UK
5 Eaton Court Road, Colmworth Business Park
Eaton Socon St Neots Cambridgeshire PE19 8ER – UK
+1 (919) 924 5004
Or
Japan – Digital Media System
https://www.dms-jp.com/en/
Tsukiji N°1, Nagaoka Building 2-3-4 Tsukiji,
Chuo-ku, Tokyo 104-0045, Japon
+81 (0)3-5550-5595