CTMS
Clinical Trial Management Software
Platform for Clinical Trial Management
Connected to our EDMS
Synchronized with EDC and integrated with CDMS
Fit for global regulated industries
Cloud or on premise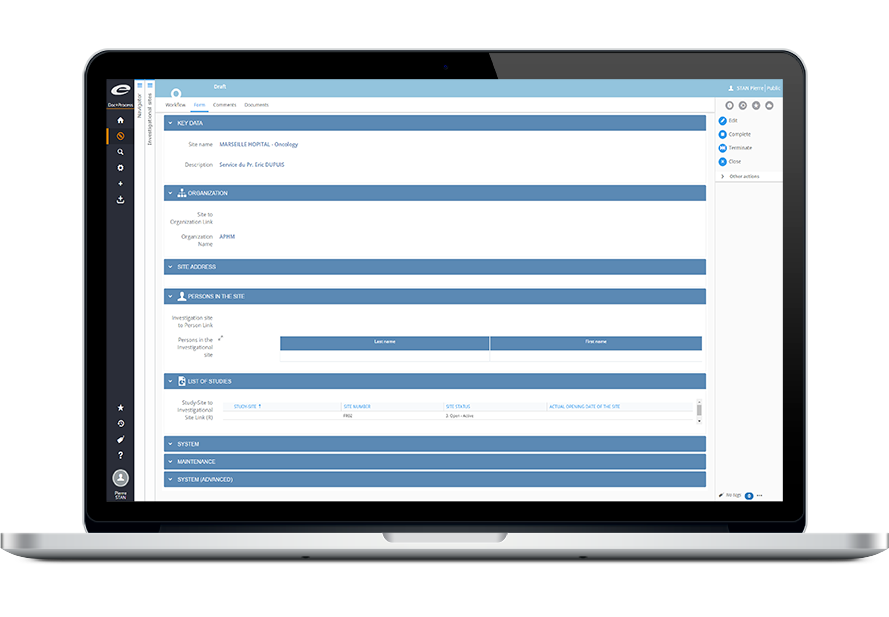 The CTMS Challenge
Sponsors (such as pharmaceutical companies, biotechs) are looking to market their new drugs even faster than before.
This is the challenge of the CTMS for clinical research, to be more efficient in the monitoring and management of numerous clinical studies necessary to bring clinical research programs to a successful conclusion, while also ensuring compliance with the regulatory constraints and recommendations of the FDA.
Ennov CTMS offers both clinical trial monitoring and multi-study supervision. Visibility and decision support helps make you more effective.
Benefits of CTMS
Integrated with CDMS
Manage more studies and complexities
Compliant with 21 CFR Part 11
Optimized: on-site visits and off-site monitoring
Compliance by respecting regulatory constraints
Global: 24/7 availability for multiple site studies.
Centralized Studies
Manage the administrative, regulatory and financial information of your clinical trials, including changing the titles, descriptions and references of trials, promoters and associated centers, inclusions, competent authorities, CNIL, CPP, insurance, financial convention, chronology, actors and tests…
CTMS centralizes management of administrative, regulatory, and financial data for clinical trials with a single platform.
It includes the main SIGREC fields (including mandatory fields), and allows the transfer of general data and cumulative inclusions to the SIGREC server.
Master Monitoring Clinical Trials
Ennov CTMS allows CRAs to manage the end-to-end of clinical trials, from the prequalification of investigators to the administrative and financial closings of the centers. The data entered into the investigating centers are automatically available (through the native integration with Ennov CDMS).
All participants of the trial (such as the Sponsor, Monitor, Project Manager, CRA, CRO, Clinical Trial Manager, and Statistician) can access the application remotely according to their rights, allowing collaborative work on each study.
All in one accordance with your habits and procedure (declaration of EIGs, Contact, report of monitoring visits…), is easily adjustable within the tool.
Visit Reports
Identify trends and differences between investigators, centers, and studies to make the right decisions.
CTMS offers complete support for the preparation of the monitoring visits and the drafting of the visit reports and follow-up to assist in the trials.
Customers Love
Centralized: one place to house trial information
Integrated with metadata or other clinical data management solutions (3rd party EDCs)
Streamlined workflows of trial coordinators and investigators
Effective with visibility and decision support
Core-capabilities
Linked together with CDMS
Management of Therapeutic Units (TU) and study materials
Easy set up of studies
Track study expedentures
Entry follow-up
Multiple classification plans
Easy for CRAs and project managers
Manage more studies and complexities with the same resources
Drafting and remote electronic signatures of monitoring visits and reports
Full web interface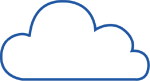 Cloud-based or On Site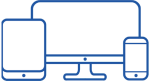 Multi-Platform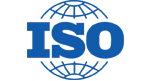 Compliant
EDC – one of our Clinical Solutions
Sponsors
Project Management
CTMS
eTMF
Why Choose Ennov ?
Hundreds of corporate customers trust Ennov
15 Years of experience in Clinical

150+ life science customers, many more in other industries

Modern architecture and interface

Application server for scalability

You matter to us

98.5% of projects delivered on time and within budgets
High and improving customer satisfaction

Optimization

Use of human resources: time spent on various steps
Compare activities over similar products / period of time
We respect your freedom of choice
Available as cloud or on premise.

You can switch between options at any time.

We make you autonomous

Configuration requires no IT skills

Improved security and optimized performance.

Data is hosted locally for total flexibility

Full range of pre-integrated clinical study tools.
Based on our high end EDMS/BPMS platform.
Structuring AND intuitive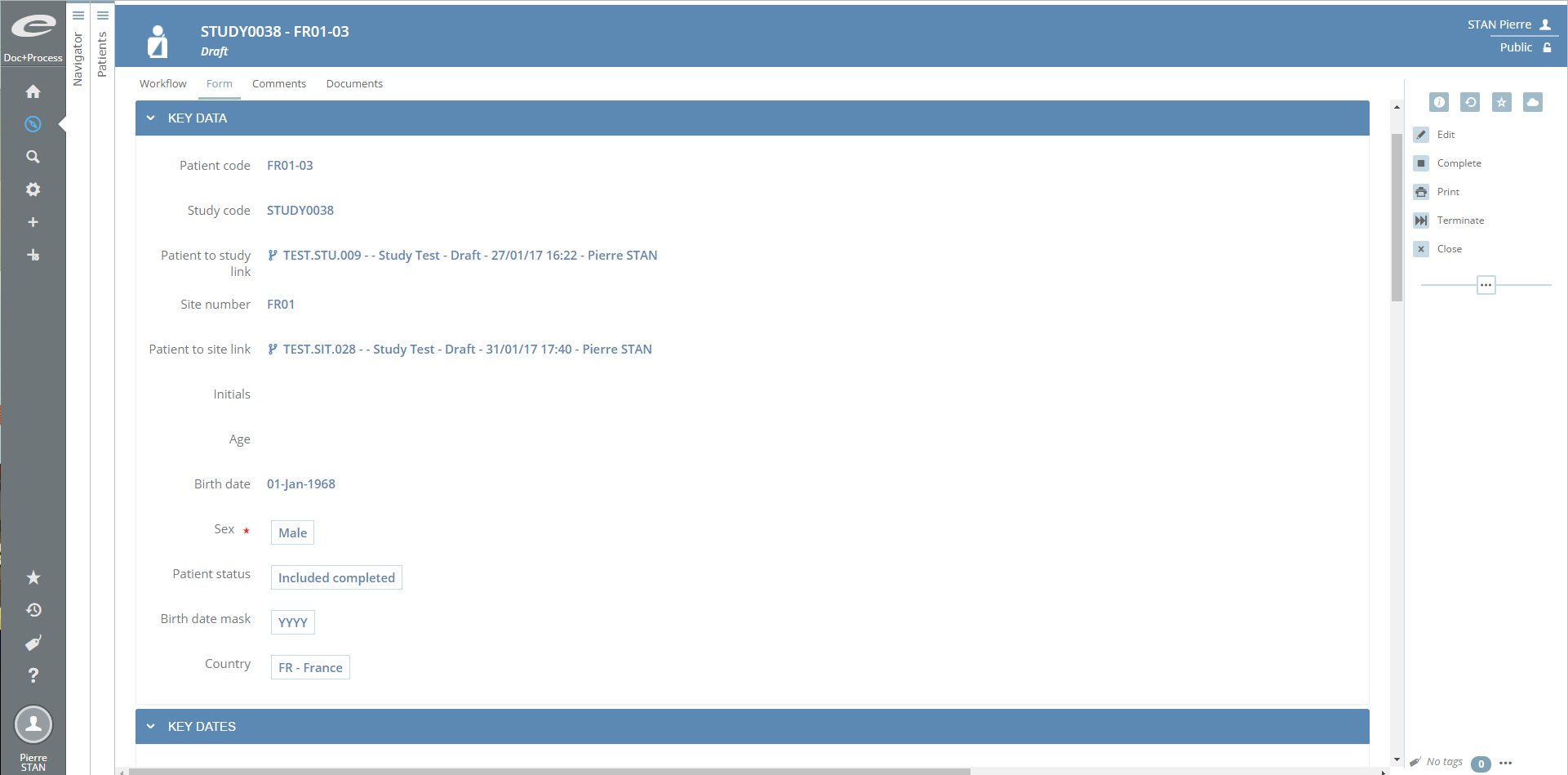 Metadata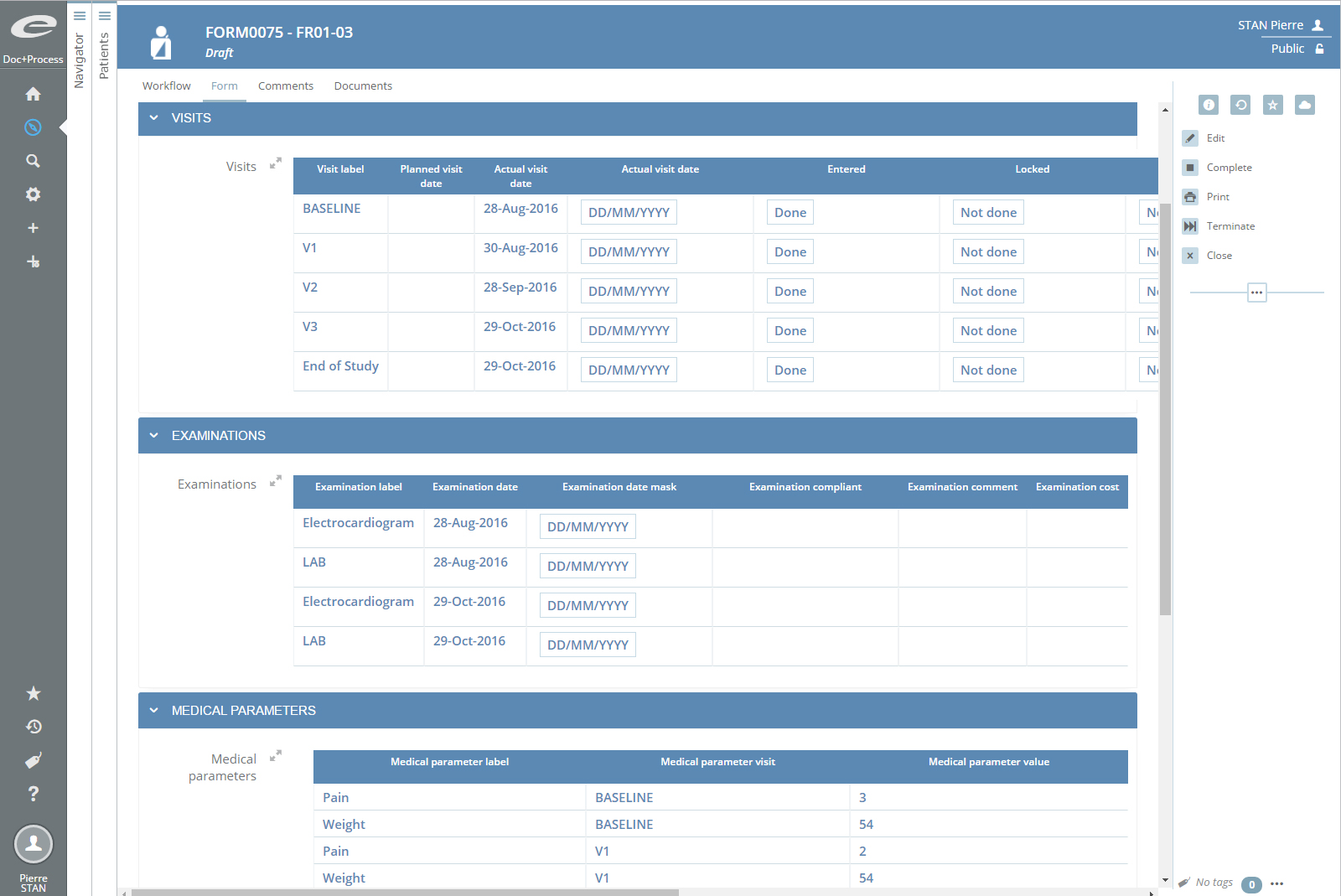 … search …
… views
Book a demo of Ennov CMTS
To book a demo, the best way is to fill the following form. You will be contacted very quickly by our team.
Or
Send us a mail at: contact-us@ennov.com.
Or
Contact our European office.
Or
San Jose, USA

Ennov USA
75 E Santa Clara St – WeWork
San Jose, CA 95113
+1 (833) 366-6887
Or
Paris – Headquarters

Ennov Paris
251 rue du Faubourg Saint Martin
75010 Paris – France
+33 (0) 1.40.38.81.38
Or
Ennov Cambridgeshire – UK
5 Eaton Court Road, Colmworth Business Park
Eaton Socon St Neots Cambridgeshire PE19 8ER – UK
+1 (919) 924 5004
Or
Japan – Digital Media System
https://www.dms-jp.com/en/
Tsukiji N°1, Nagaoka Building 2-3-4 Tsukiji,
Chuo-ku, Tokyo 104-0045, Japon
+81 (0)3-5550-5595