Ennov Platform
Unified Regulated Content and Information Management Platform
Integrated EDMS, BPMS and BI product suite for the Life Sciences industries.
A comprehensive EDMS, BPMS and BI Platform for Regulated Content and Information Management.
---
Why it matters: Having an integrated, centralized, unified platform that is robust enough to support the clinical, regulatory and quality information workflows from the earliest stages of research and development through market authorization is a common principle shared by companies striving to accelerate product release. These companies also understand that adopting a platform-based solution will help them drive harmonization, improve collaboration, ensure compliance, reduce costs and compete more effectively in global markets.
The Ennov Platform is comprised of leading-edge Electronic Document Management, Business Process Management and Business Intelligence software modules built specifically to meet the information management needs of pharmaceutical, biotechnology, medical device, animal health and other highly regulated companies.
The Ennov Platform is the technological base for Ennov's Regulatory and Quality solutions, as well as our eTMF and CTMS. All of these applications share a common, contemporary user experience that greatly reduces training costs and accelerates user adoption. The platform is 100% web-based, highly scalable, highly secure and can be deployed in the cloud or on premises.
Ennov Platform customers benefit from platform-wide updates that provide cross-application benefits with no additional costs. Ennov Platform is 21 CFR part 11 compliant and open to integration with other enterprise applications through its robust REST API.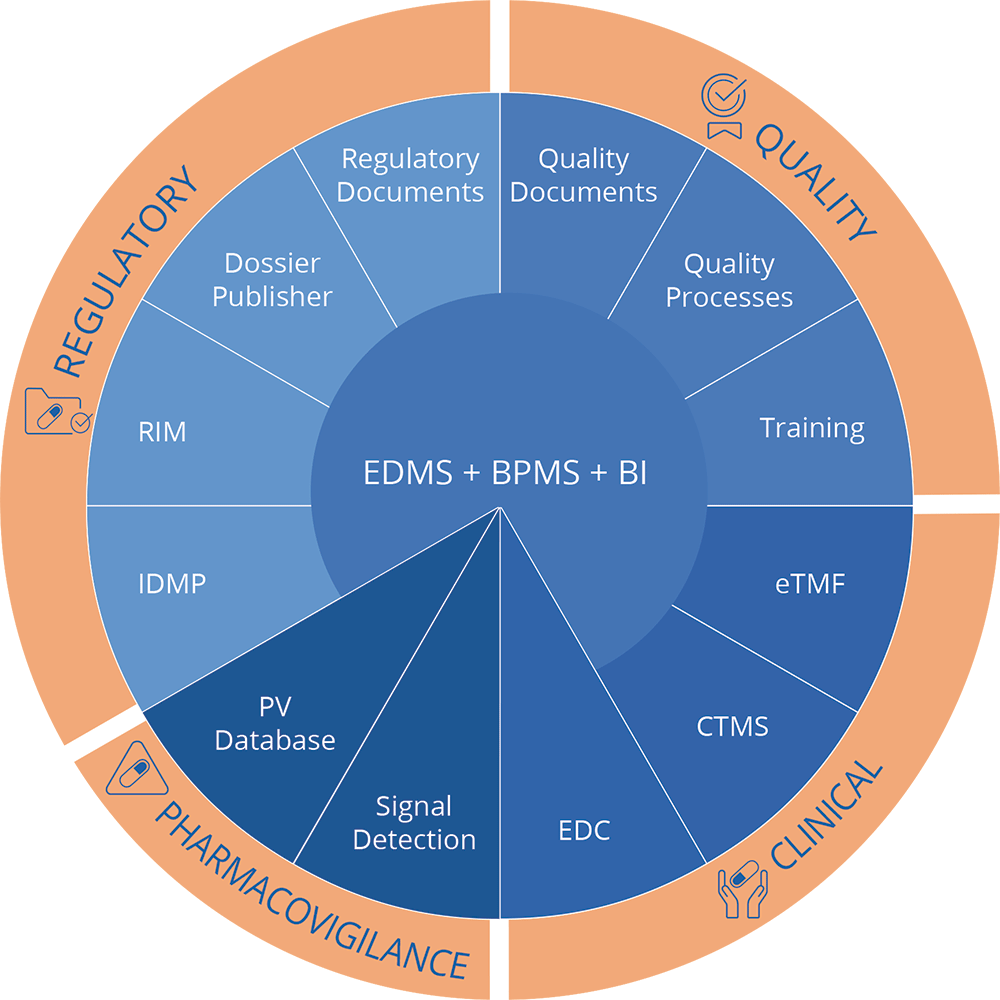 A Full Featured EDMS
---
Why it matters: Ennov Doc is a robust and comprehensive EDMS that consolidates disparate documents and processes into a single, unified repository. Ennov Doc's metadata-based document model is flexible, easy to configure and adaptable to your company's organizational needs. With Ennov Doc, the complexities associated with managing document versions, approval cycles and distribution processes are eliminated. As well, Ennov Doc's connectivity to Microsoft Office 365 and Google Drive promotes collaboration, improves user adoption, and accelerates return on investment. Ennov Doc's highly scalable architecture supports the management of large volumes of documents and users – making it the perfect solution for global deployments.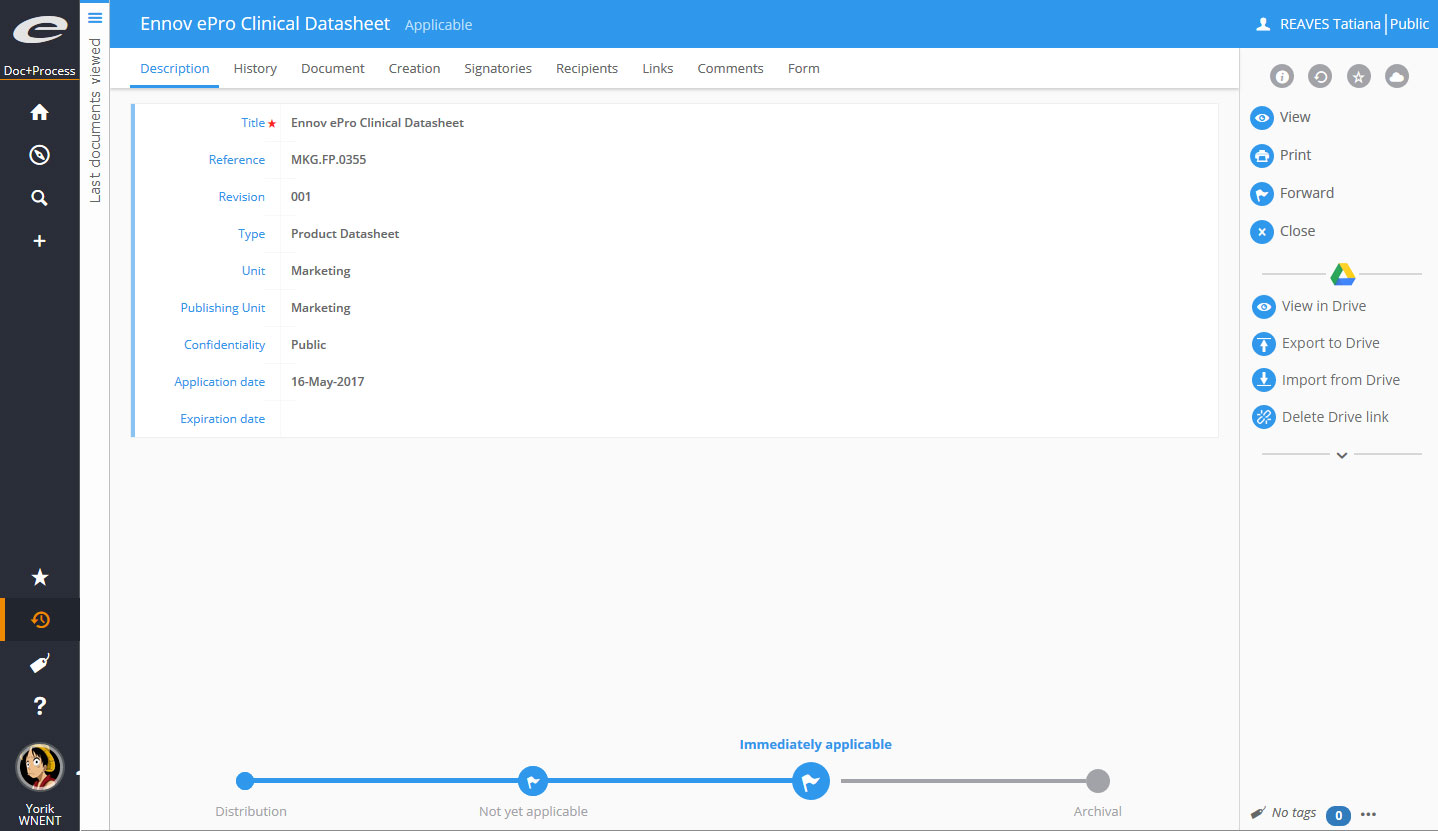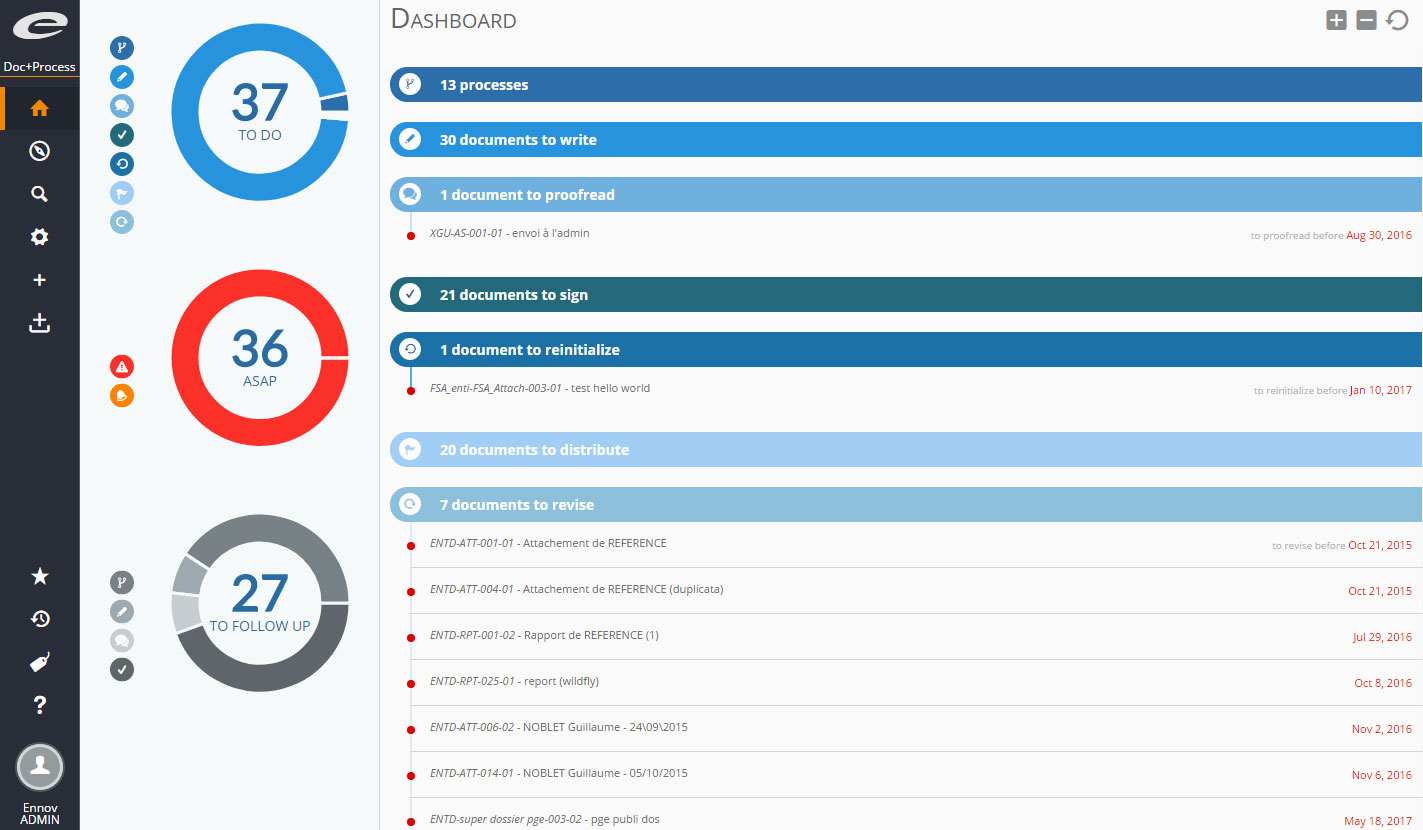 An Intuitive and Productivity Enhancing User Interface
---
Why it matters: Ennov Doc's real time Dashboard graphically directs users to the documents or processes they should be working on. Prioritizing their work now becomes easy – saving time otherwise spent searching for documents and trying to determine what to do next. Ennov's unique metadata-based navigation also helps improve productivity by allowing users to locate documents and processes using their properties rather than their storage location in a filing hierarchy. Metadata orientation also means enormous flexibility in personalizing the interface for each user category within your company – leading to high user adoption and satisfaction rates.
Workflow Management | Manage and Track Business Processes Effectively and Efficiently
---
Why it matters: Ennov Process allows you to automate your business process workflows and enforce the event sequence, workflow participants and business rules defined by your standard operating procedures. Processes that deviate from the defined path or remain stalled for months become a thing of the past. Ennov Process has a flexible, contemporary user-friendly interface and is fully configurable to meet the needs of diverse organizational structures and their associated processes. The process form associated with each workflow retains the information needed at each process step. Each workflow participant has the information needed to complete their task in the proper context. Email notifications and escalations ensure that no process step becomes stalled. Now anyone can follow any activity, track pending or completed tasks and monitor participant activity to eliminate bottlenecks and avoid delays.
Optimizing Performance Through Business Intelligence
---
Why it matters: Ennov Report includes powerful yet easy-to-use reporting and visualization capabilities that capture the metrics required to produce key performance indicators from the data stored within the Ennov Platform. Reports and dashboards are managed natively within the platform and as such, they are easily deployed and accessible by Ennov Platform users through the same common interface. Ennov Report provides easy, yet comprehensive access to Ennov information thanks to a Datamart feature which tracks the data managed in the different Ennov modules in a generic and more business-oriented manner. As well, Ennov Report includes a feature-rich visual display library with a wide selection of graphical components to help you design the most attractive reports and dashboards. With Ennov Report, the focus is on strengthening your strategic decision-making while ensuring the information managed on a day-to-day basis is presented in a more meaningful and useful manner.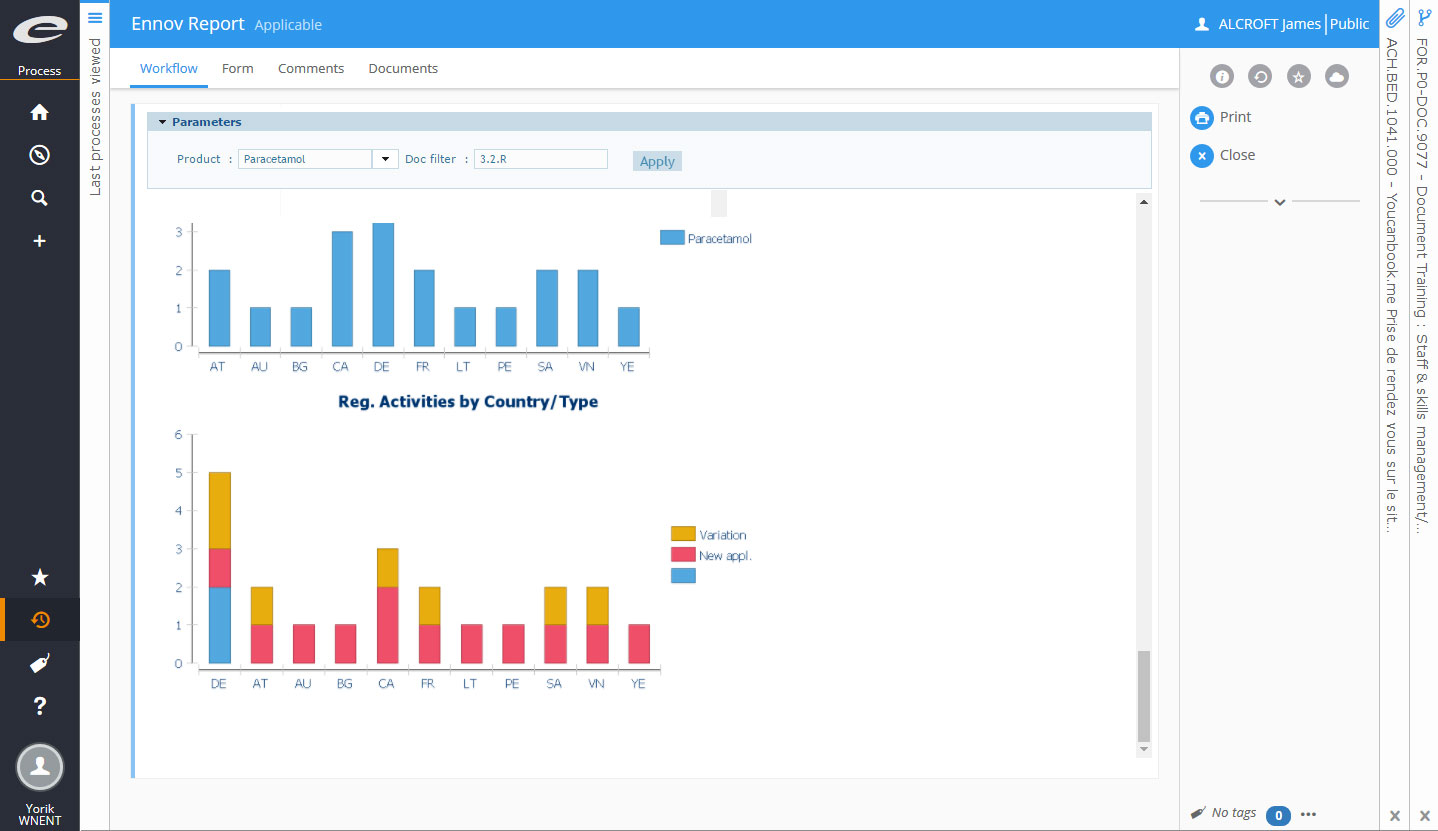 Easy Integration with Enterprise Applications
---
Why it matters: Ennov Platform products are completely open to integration with third party applications thanks to Ennov's REST API, giving you increased flexibility across the enterprise. Third party applications can search, access, modify, create documents or workflows within Ennov, leveraging the inherent power of the Ennov Platform and product suite. This web API can be called from any programming environment or application platform. You can also build tools and utilities for your Ennov system using the API, which can increase automation and help with system integration.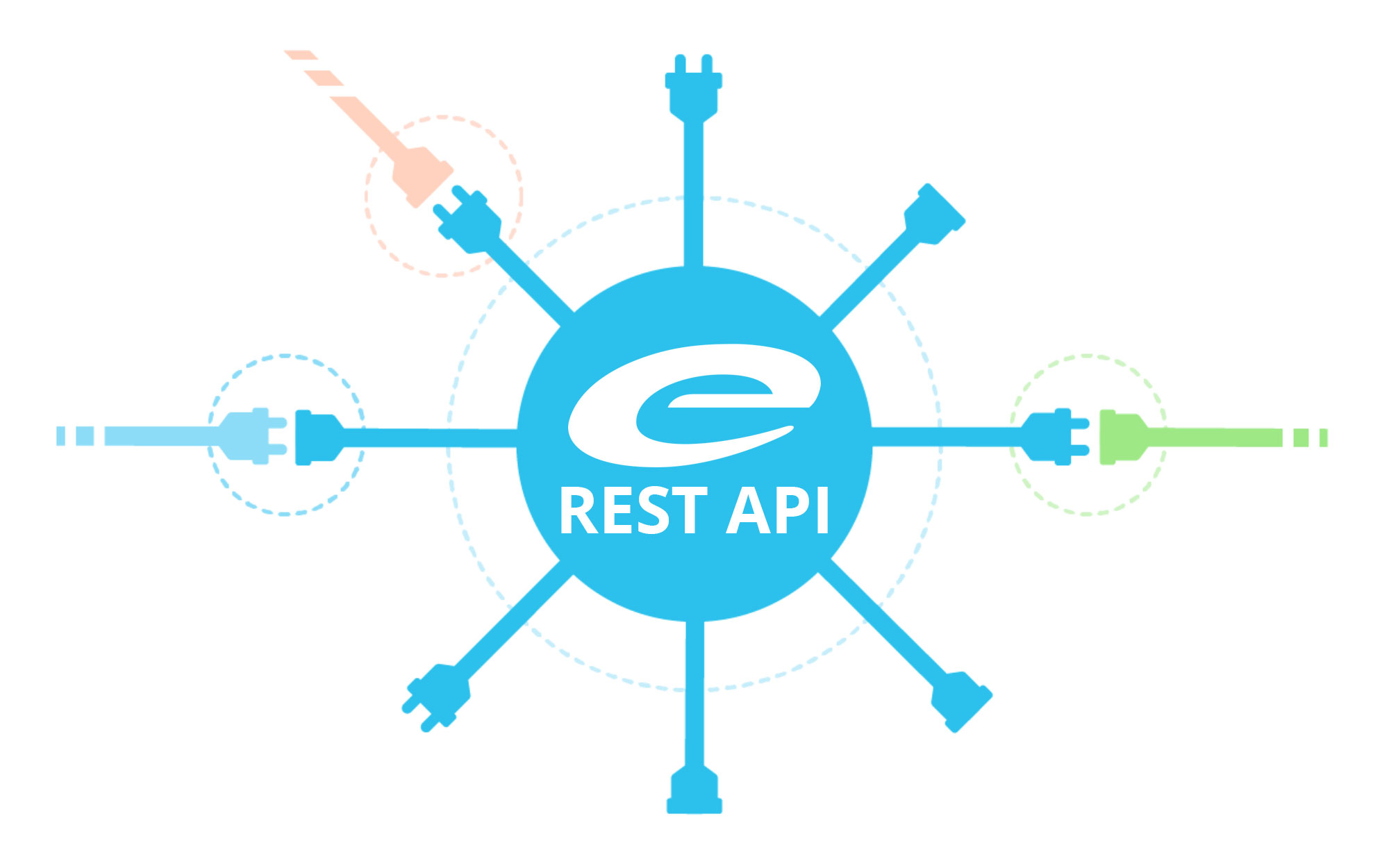 Trustworthy and Reliable Electronic Records and Signatures
---
Why it matters: Ennov Platform fully supports US FDA's 21 CFR Part 11 regulation. All applications within the Ennov Platform suite have fully compliant audit trails and the Ennov Platform manages electronic signatures according to the regulation's recommendations. Ennov Platform is thus perfectly suitable for heavily regulated industries such as pharmaceutical, biotechnology, medical device, animal health and CROs.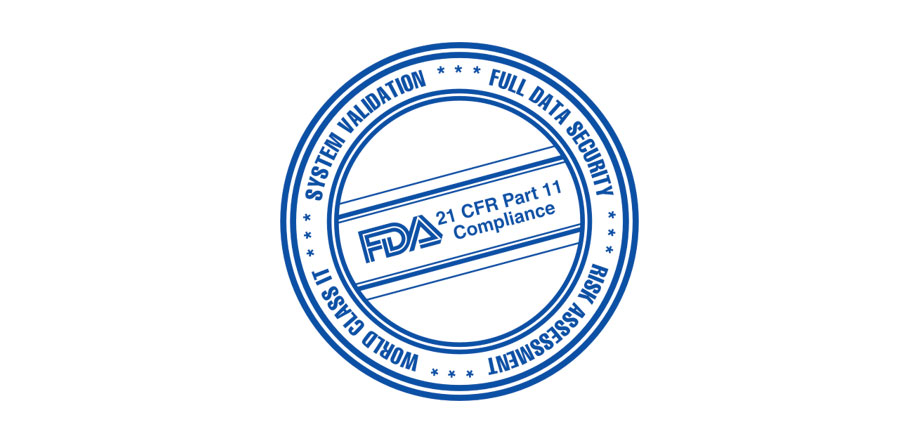 Book a demo of Ennov Platfrom
To book a demo, the best way is to fill the following form. You will be contacted very quickly by our team.
Or
Send us a mail at: contact-us@ennov.com.
Or
Contact our European office.
Or
San Jose, USA

Ennov USA
75 E Santa Clara St – WeWork
San Jose, CA 95113
+1 (833) 366-6887
Or
Paris – Headquarters

Ennov Paris
251 rue du Faubourg Saint Martin
75010 Paris – France
+33 (0) 1.40.38.81.38
Or
Ennov Cambridgeshire – UK
5 Eaton Court Road, Colmworth Business Park
Eaton Socon St Neots Cambridgeshire PE19 8ER – UK
+1 (919) 924 5004
Or
Japan – Digital Media System
https://www.dms-jp.com/en/
Tsukiji N°1, Nagaoka Building 2-3-4 Tsukiji,
Chuo-ku, Tokyo 104-0045, Japon
+81 (0)3-5550-5595