Ennov Doc
Comprehensive document management software
Retrieve your documents faster
Collaborate effectively – 100% web-based
Manage document lifecycles from creation through approval and archive
Fit for highly regulated industries
Cloud-based or on-premises deployment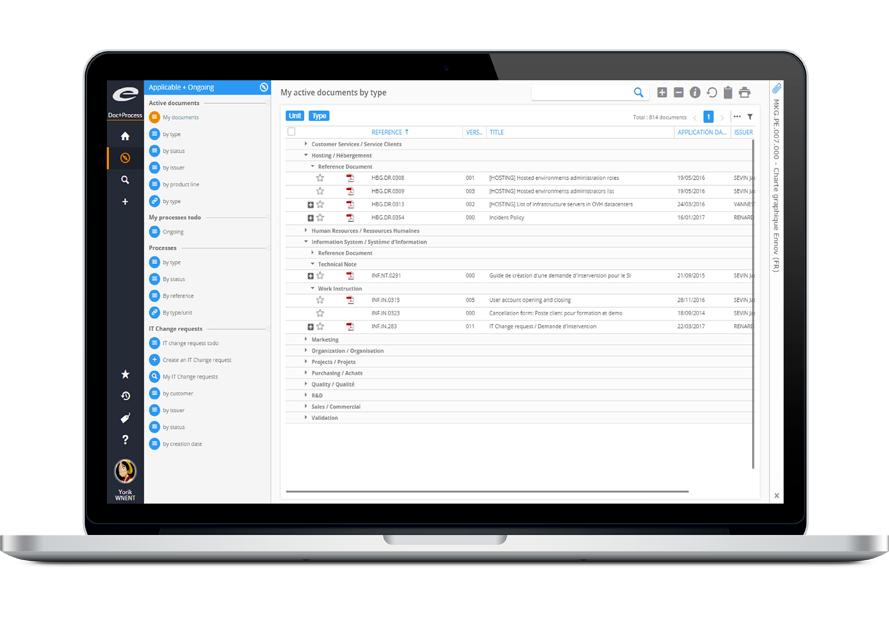 The Enterprise Document Management Challenge
Managing and sharing controlled documents effectively and securely in a global environment is a challenge.
Highly regulated companies like those in the biopharmaceutical industry are required to track documentation per GxP and ISO standards. These quality standards require proof of who issued or authored a document, when it was reviewed, edited, approved and made effective.
Storing documents in multiple locations is inefficient, impedes productivity and introduces risk. Personnel often needlessly spend time searching for the correct version of a document which prolongs the task at hand and increases their frustration.
If these challenges sound all too familiar, a comprehensive fully-integrated Enterprise Document Management System (EDMS) can help streamline document management, ensure compliance and increase your operational efficiency.
Benefits of EDMS
Efficiency: Quickly locate and retrieve documents using metadata-driven navigation and powerful search capabilities
Security: Provide access to users across the globe, enable collaboration and foster innovation
Flexibility: Connects with Microsoft Office 365 and Google Drive
Compliance: Meet 21 CFR Part 11 and GxP requirements
Scalability: Support very large volumes of documents and users
Control: Ensure the right people have access to the right documents at the right time – from anywhere
Connectivity: Easily integrate with other enterprise applications and increase automation
Unified access to all documents
Take a comprehensive approach to meeting the document management challenge: Ennov Doc consolidates disparate documents and processes in a unified document repository that can be used for Quality, Regulatory, R&D and more.
Ennov Doc's metadata-based document model provides the flexibility to adapt to your company's organizational needs. Administrators are able to configure and manage the system without IT skills.
Ennov Doc's scalability enables you to manage large volumes of documents and users making it the perfect solution for global deployments.
Better productivity and efficiency
Ennov Doc's intuitive user interface and efficient search capabilities allow every employee to quickly access all necessary documents. The user-centric design and connectivity to Microsoft Office 365 and Google Drive improves user adoption, promotes collaboration and accelerates your return on investment.
Have instant access to documents without MS Office or Acrobat on your desktop. Ennov Doc's integrated PDF Viewer increases security by providing read-access to documents from within application – eliminating the need to download an uncontrolled copy.
Eliminate complexities associated with managing document versions, approval cycles and distribution processes. Streamline coordination across departments, partners and affiliates to save time and gain productivity.
Never again lose a document. Archived documents can be retrieved and all important business information is preserved. Eliminate the worry over missing, duplicate or out-of-date documents.
Manage Multiple Business Processes
Our customers use Ennov Doc for quality, regulatory, R&D, legal and commercial documentation management. Ennov Doc's high degree of configurability and seamless integration with our Business Process Management System (Ennov Process), our composite document and publishing system (Ennov Dossier) and our data visualization and reporting tools (Ennov Report) allows them the flexibility to meet their internal organizational needs as well as those of their business partners.
As an added benefit, Ennov Doc fully complies with FDA's 21 CFR part 11 requirements (electronic signature, audit trail, records management), making it a perfect fit for regulated industries such as pharmaceutical, biotechnology, animal health, medical device and others.
Customers Love
Comprehensive: documents, processes, composite documents, publishing reporting
Metadata-oriented: documents are organized according to metadata, not in physical filing locations
Flexible and agile: configurable workflows, document types, metadata, views
User-friendly: easy search, metadata driven views, clear document workflows, integrated dashboard
Core-capabilities
Manages any document format
Advanced document life cycle management
Flexible rights management
Automatic PDF conversion with tag management
Real-time reporting and visibility
Document, dossier and archive management
Full text and advanced multi-criteria search
Controlled printing, copy and paste
REST API for advanced integration
Mobile access even offline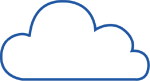 Cloud-based or On Site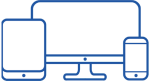 Multi-Platform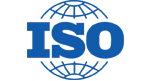 Compliant
Ennov DOC in our content management solution.
Ennov Doc
Electronic document management, advanced and compliant
Ennov Dossier
Composite document management and publishing
Ennov Process
Flexible BPMS
Ennov Report
Datamart and reporting solution
Why Choose Ennov ?
Hundreds of corporate customers trust Ennov Doc
• Over 15 Years of experience providing electronic document management solutions

150+ life science customers, many more in other industries

Modern architecture and interface

Highly scalable application server
100% web-based and user-centric design

You matter to us

98.5% of projects delivered on time and within budgets
Very high levels of customer satisfaction
We respect your freedom of choice
Available for cloud-based or on-premises deployment.

You can switch between options at any time.

We make you autonomous

Configuration and management require no IT skills
Integration through REST API

Improved security and optimized performance.

If cloud-based deployment is selected, we offer single-tenancy to minimize business interruption
Data is hosted locally for total flexibility
Structuring AND intuitive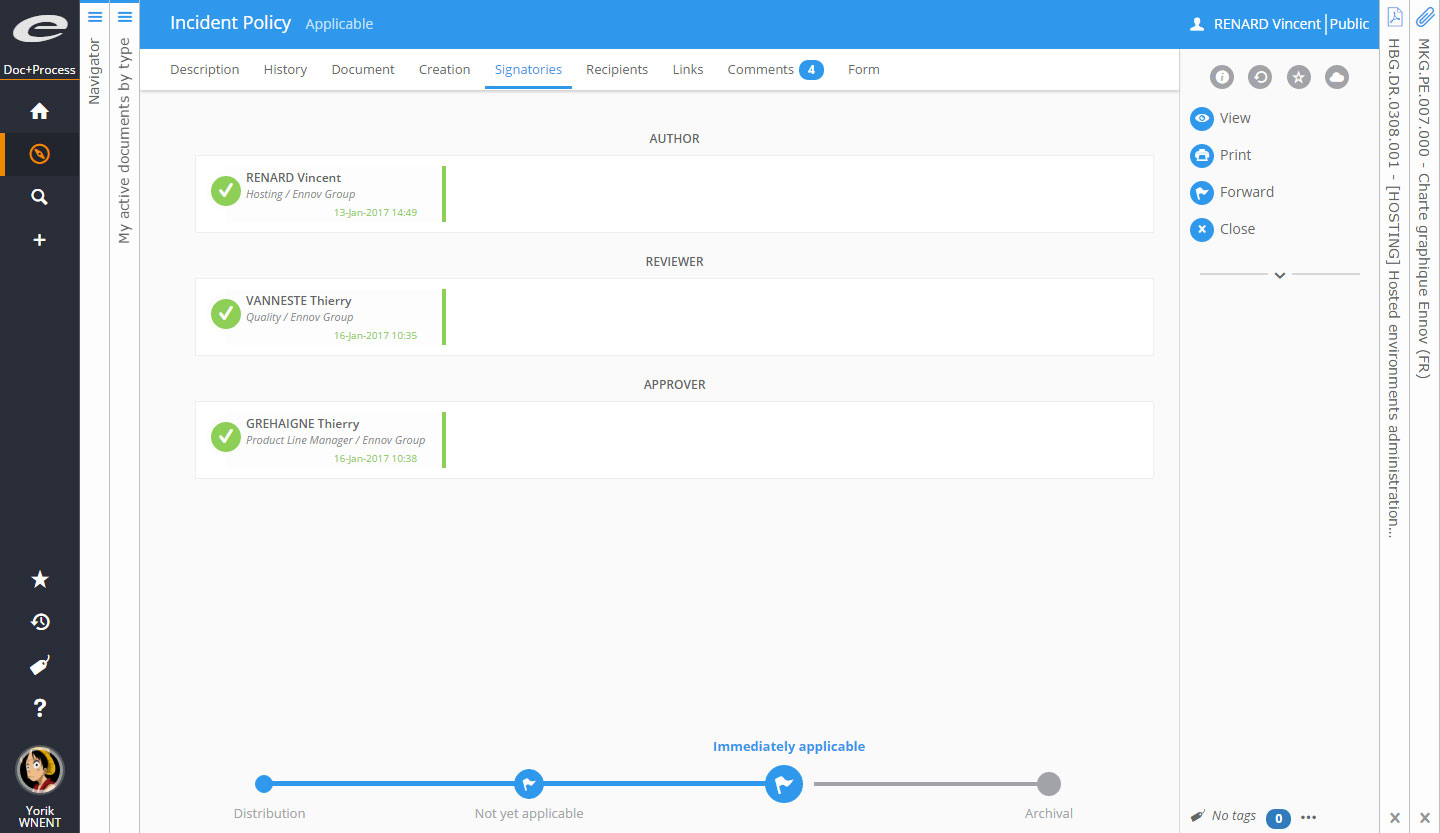 Metadata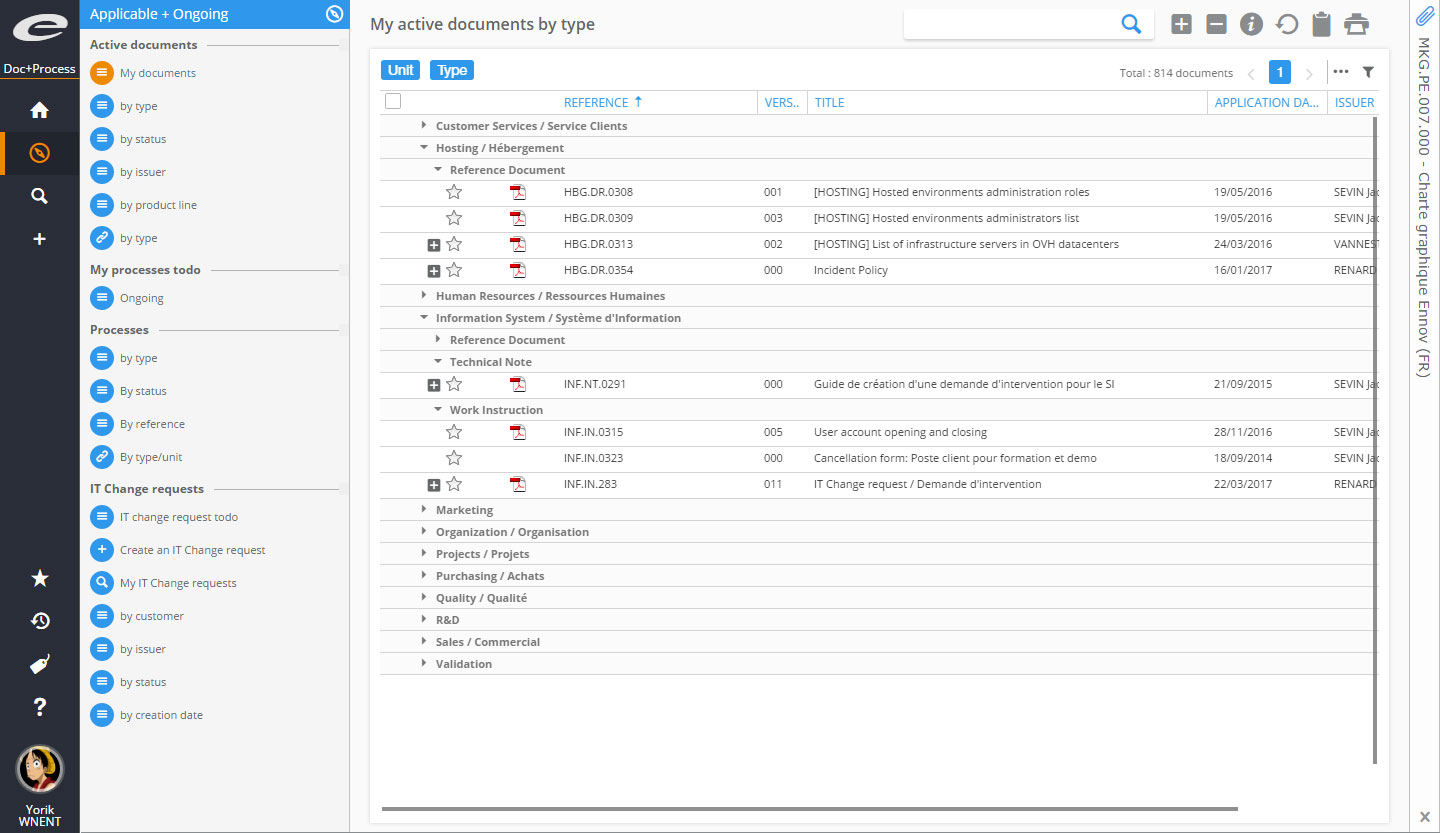 … search …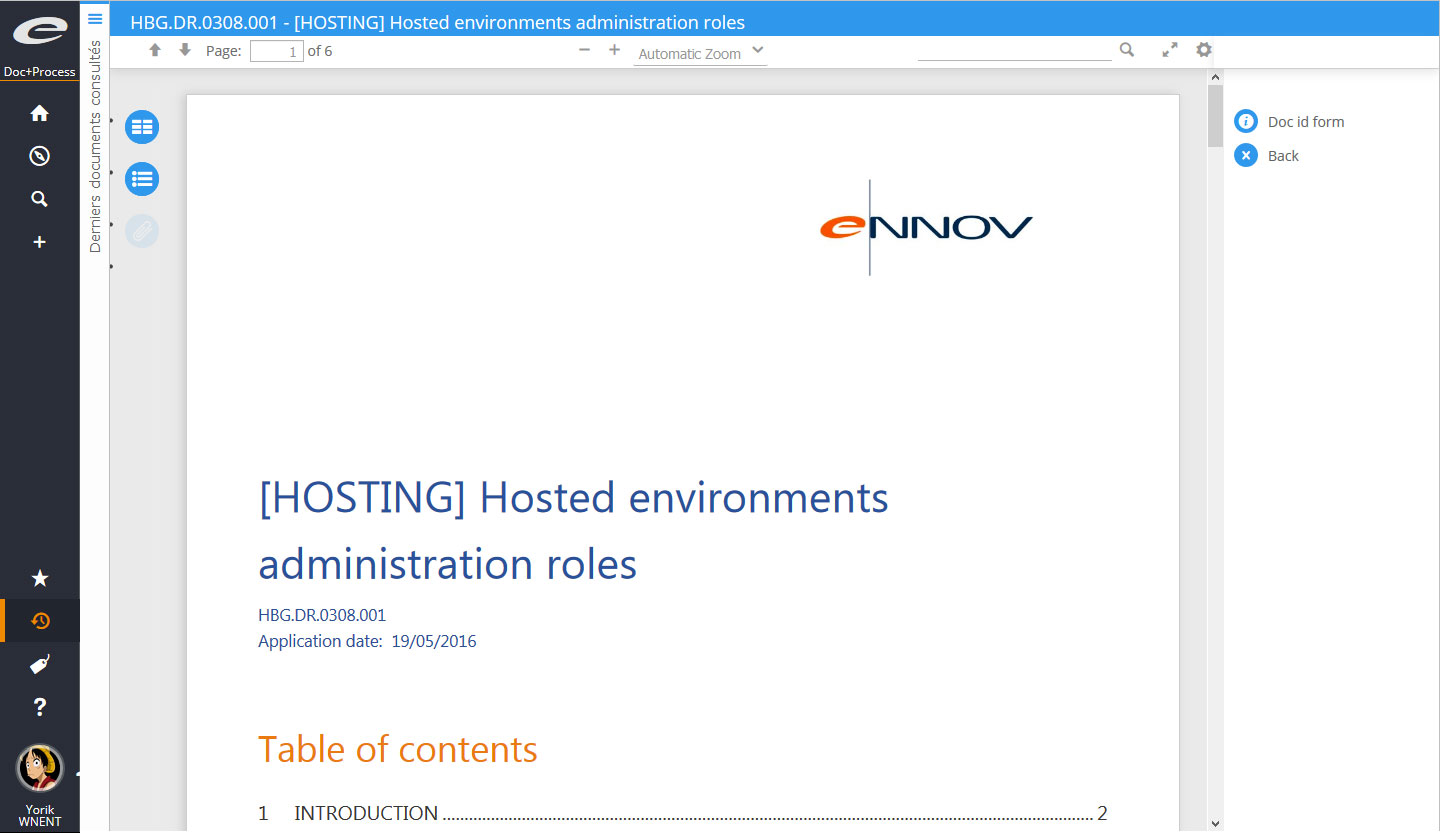 … views
To book a demo, the best way is to fill the following form. You will be contacted very quickly by our team.
Or
Send us a mail at: contact-us@ennov.com.
Or
Contact our European office.
Or
San Jose, USA

Ennov USA
75 E Santa Clara St – WeWork
San Jose, CA 95113
+1 (833) 366-6887
Or
Paris – Headquarters

Ennov Paris
251 rue du Faubourg Saint Martin
75010 Paris – France
+33 (0) 1.40.38.81.38
Or
Ennov Cambridgeshire – UK
5 Eaton Court Road, Colmworth Business Park
Eaton Socon St Neots Cambridgeshire PE19 8ER – UK
+1 (919) 924 5004
Or
Japan – Digital Media System
https://www.dms-jp.com/en/
Tsukiji N°1, Nagaoka Building 2-3-4 Tsukiji,
Chuo-ku, Tokyo 104-0045, Japon
+81 (0)3-5550-5595