Ennov eTMF
Clinical Trial Document Management
Audit ready
Powerful search engine
Mobile
Fit for global usage
Full EDMS integrated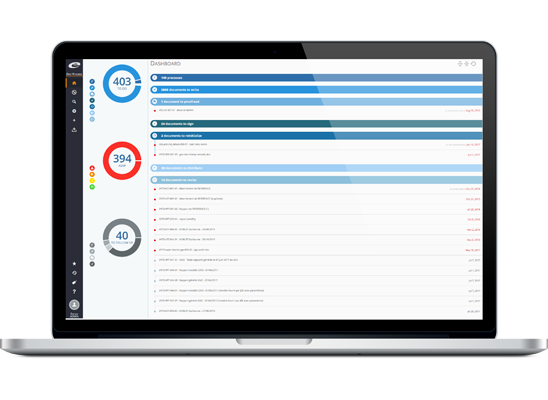 Ennov's Intuitive eTMF
Clinical Trials are the most expensive, strategically important and critical step in the pharmaceutical product life cycle.
Clinical operations face big challenges, including lack of uniformity due to multiple documents contributors, as well as the need to track and control data to ensure compliance with regulatory standards.
With the Ennov eTMF manage your eTMF and visually follow up studies and documents for audits and submissions.
Benefits of eTMF
Real-time overview of clinical study progress
Efficiency: distant 24×7 access to documents
Pre-configured with data standards based on the DIA eTMF reference model
Compliant with FDA recommendations for trial audits
Clinical Study Content Management
Ennov has developed the most intuitive and mobile electronic Trial Master File solution for Life Science companies.
Streamline the whole document life cycle of your clinical documentation by centralizing your data, and fostering collaborative work to help create, co-author, proofread, sign, distribute and archive all versions of your documents.
Build, share and store your Trial Master File in a unique and robust platform with Ennov Electronic Trial Master File (eTMF) to ensure companies can deploy complete regulatory content management systems without requiring extensive IT resources.
Have Control of Your Progress
Essential documents are critical for audits. Follow up with your eTMF by making sure you have all the necessary documents you need. Define checklists of expected documents and their deadlines.
Using Ennov eTMF progress report, check which documents you have, which you need to create, or what you need to continue working on with your collaborators before your eTMF is complete. Sponsors and investigators can also use this to maintain record of document locations.
Evaluate both the conduct of a clinical trial and the quality of the data produced. Streamline your clinical documentation and be audit-ready.
Compliant
Sponsors, CROs and investigators can easily monitor all their clinical document processes in compliance with the regulatory agencies requirements.
Following the DIA TMF Reference Model, Ennov eTMF embeds a unique document repository using data standard to conform and better organize your document lifecycle.
Customers Love
Full web access perfect for remote auditing
Powerful web-based electronic trial master file software
Fast access to documents with powerful search engine
Comprehensive overview of the clinical study progress in real time
High Security: access rights and confidentiality levels
Easy sort with configurable views, queries, statistics

Core-capabilities

Conforms documents (through template/file type management)
Lifecycle management: status of documents
Scanner Connector
Hyperlinks
eTMF document alerts
Metadata and full text search
Lists of documents required
Fully-integrated with our EDMS and Ennov platform
Available from any platform (i.e. computer and mobile device)
21 CFR part 11 compliant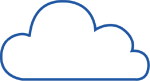 Cloud-based or On Site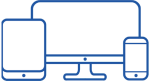 Multi-Platform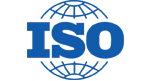 Compliant
eTMF – one of our Clinical Solutions
Sponsors
Project Management
CTMS
eTMF
Why Choose Ennov ?
Hundreds of corporate customers trust Ennov
15 Years of experience in Clinical

150+ life science customers, many more in other industries

Modern architecture and interface

Application server for scalability

You matter to us

98.5% of projects delivered on time and within budgets
High and improving customer satisfaction

Optimization

Use of human resources: time spent on various steps
Compare activities over similar products / period of time
We respect your freedom of choice
Available as cloud or on premise.

You can switch between options at any time.

We make you autonomous

Configuration requires no IT skills

Improved security and optimized performance.

Data is hosted locally for total flexibility

Full range of pre-integrated clinical study tools.
Based on our high end EDMS/BPMS platform.
To book a demo, the best way is to fill the following form. You will be contacted very quickly by our team.
Or
Send us a mail at: contact-us@ennov.com.
Or
Contact our European office.
Or
San Jose, USA

Ennov USA
75 E Santa Clara St – WeWork
San Jose, CA 95113
+1 (833) 366-6887
Or
Paris – Headquarters

Ennov Paris
251 rue du Faubourg Saint Martin
75010 Paris – France
+33 (0) 1.40.38.81.38
Or
Ennov Cambridgeshire – UK
5 Eaton Court Road, Colmworth Business Park
Eaton Socon St Neots Cambridgeshire PE19 8ER – UK
+1 (919) 924 5004
Or
Japan – Digital Media System
https://www.dms-jp.com/en/
Tsukiji N°1, Nagaoka Building 2-3-4 Tsukiji,
Chuo-ku, Tokyo 104-0045, Japon
+81 (0)3-5550-5595