Ennov IDMP
Data Management Solution
Simplified IDMP management
Ensured readiness
Increased data quality
IDMP services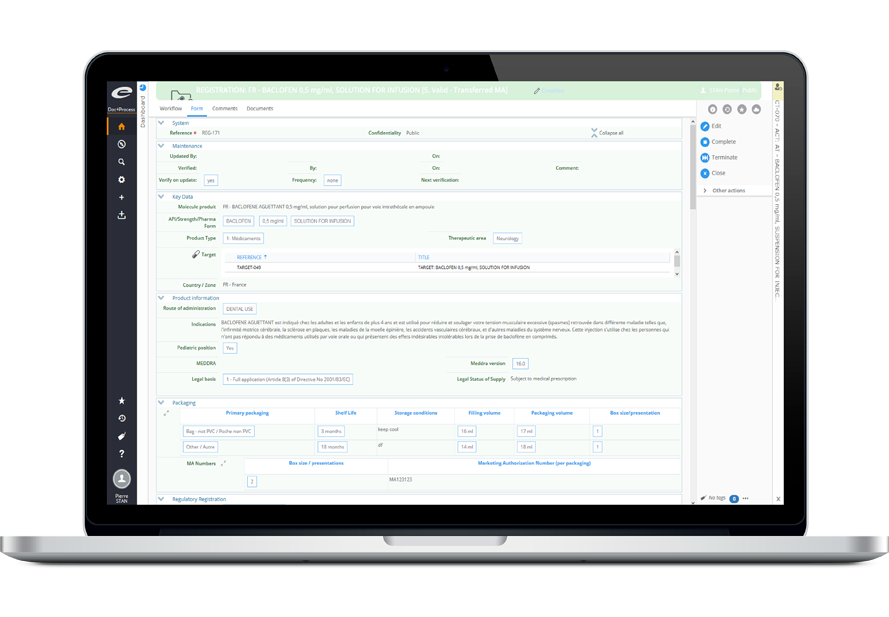 Simplify IDMP Management
The ISO Identification of Medicinal Products (IDMP) standards are a set of common, global standards for data elements, formats, and terminology to identify and exchange information about medicinal products.
The introduction and progressive implementation of new IDMP standards means that organizations will need to capture and manage significantly more regulatory data than ever before, which represents a significant challenge to the industry as a whole.
Effective data management involves significant effort, is time-consuming and costly. Ennov IDMP and our IDMP services simplify the process of maintaining your IDMP data while transitioning to the new standard.
Benefits of Ennov's IDMP Solution
Easy: no technical knowledge needed.
Powerful: improves data quality – saving time and money.
Efficient: projects delivered quickly and on time
Integrated: with the Ennov RIM, Ennov Doc and Ennov Dossier
Compliant: IDMP and 21 CFR Part 11 compliant
Expertise: our industry experience we can help you in your IDMP project.
Modern: built on our leading-edge technology platform.
Ensure IDMP data quality
Ennov IDMP is a quality controlled solution for data management in support of the new IDMP standard.
Leverage your existing data to get a jump start on IDMP. Inventory, identify, cleanse and integrate your data, making your organization IDMP ready.
Mine and extract information contained in your regulatory documentation and other enterprise systems to ensure completeness.
Connected to the future
Ennov RIM is IDMP ready. We currently support the EMA SPOR Referentials lists (controlled vocabularies) within the system and flag each data element with an "IDMP Term" indicator.
As the SPOR data services specifications evolve, they will be systematically incorporated into the solution – taking full advantage of the Ennov Platform's flexiblility and configurability.
Ennov IDMP is a key component in our comprehensive Regulatory solution suite. In combination with Ennov Process, Ennov Doc, Ennov RIM, Ennov Dossier and our REST API, Ennov has the solution today to whatever challenges tomorrow may bring.
Simplify Your IDMP project
Ennov recognizes that compliance with ISO IDMP represents a huge challenge for companies and addressing this challenge places an additional burden on their Regulatory resources.
In an effort to help the industry effectively and efficiently meet the requirements of this new standard, Ennov offers an IDMP Readiness Assessment service as a crucial first step in preparing for IDMP submissions.
Performing the assessment results in a documented evaluation that identifies the various data sources (both structured and unstructured) and provides an accounting of the gaps that will need to be addressed to ensure IDMP compliance.
Customers Love
Use of available controlled vocabularies
Personalized assistance with data and system migration
Simplified IDMP data management
Time and effort savings
Increased data quality and integrity
Seamless integration with Ennov Doc and Ennov RIM
Robust reporting and data tracking

Core-capabilities

Metadata orientation
Highly configurable
Automated notifications
Information tracking
Controlled vocabularies
Reporting and analytics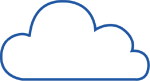 Cloud-based or On Site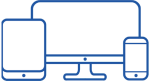 Multi-Platform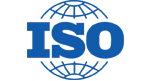 IDMP Ready
IDMP in our comprehensive regulatory compliance solution.
Ennov Doc
Regulatory document management
Ennov Dossier
eCTD, NeeS, vNeeS, CTD submission dossier management
Ennov IDMP
IDMP compliant product catalog
Ennov RIM
Comprehensive regulatory information management solution
Why Choose Ennov ?
Hundreds of corporate customers trust Ennov Dossier
Over 15 Years of experience providing electronic document management solutions

150+ life science customers, many more in other industries

Modern architecture and interface

Highly scalable application server
100% web-based and user-centric design

You matter to us

98.5% of projects are delivered on time and within budgets
Very high levels of customer satisfaction
We respect your freedom of choice
Available for cloud-based or on-premises deployment.

You can switch between options at any time.

We make you autonomous

Configuration and management require no IT skills
Integration through REST API

Improved security and optimized performance.

If cloud-based deployment is selected, we offer single-tenancy to minimize business interruption
Data is hosted locally for total flexibility
Structuring AND intuitive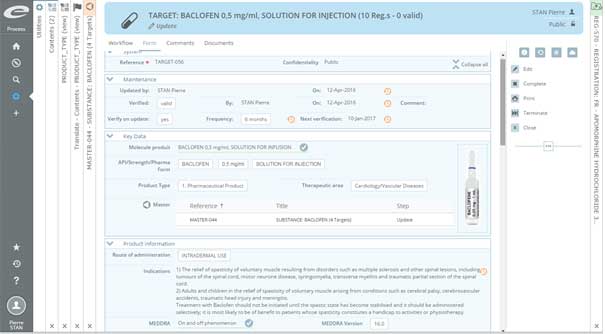 From product…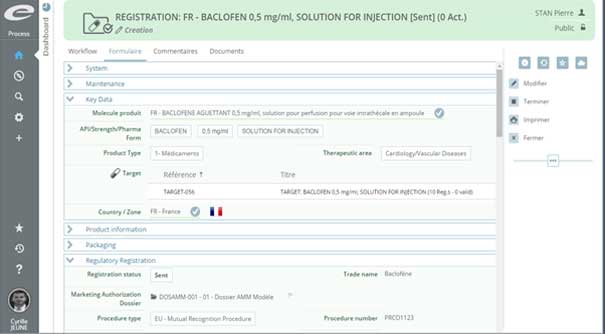 … to registration …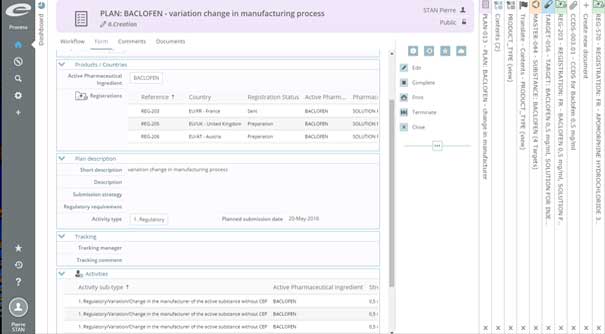 … and activities
To book a demo, the best way is to fill the following form. You will be contacted very quickly by our team.
Or
Send us a mail at: contact-us@ennov.com.
Or
Contact our European office.
Or
San Jose, USA

Ennov USA
75 E Santa Clara St – WeWork
San Jose, CA 95113
+1 (833) 366-6887
Or
Paris – Headquarters

Ennov Paris
251 rue du Faubourg Saint Martin
75010 Paris – France
+33 (0) 1.40.38.81.38
Or
Ennov Cambridgeshire – UK
5 Eaton Court Road, Colmworth Business Park
Eaton Socon St Neots Cambridgeshire PE19 8ER – UK
+1 (919) 924 5004
Or
Japan – Digital Media System
https://www.dms-jp.com/en/
Tsukiji N°1, Nagaoka Building 2-3-4 Tsukiji,
Chuo-ku, Tokyo 104-0045, Japon
+81 (0)3-5550-5595