Ennov Training
Simplified Training Planning and Monitoring
Automated customized training
Configureable multiple choice questionnaires
Fit for global regulated industries
Cloud or on premise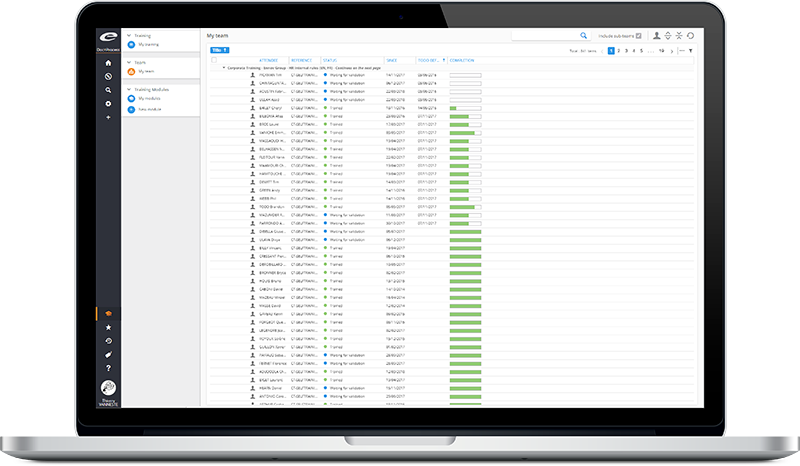 The Quality Training Challenge
Managing the training requirements required for compliance with your quality standards can be labor intensive and time consuming work. A fully integrated electronic Learning Management System can greatly simplify the planning, execution and management of your training program through automation and the elimination of paperwork and manual administrative tasks.
Ennov Training is purpose-built eLearning solution that is part of the Ennov Quality suite. It allows Quality, Human Resources and Department Managers to build flexible training curriculums, monitor compliance, evaluate staff proficiency and maintain inspection-ready training records without a heavy administrative burden.
Ennov Training helps you stay flexible, audit-ready and compliant while ensuring all staff members have the requisite knowledge to perform their duties at an optimal level.
Benefits of Ennov Training
Visibility: Real time monitoring of training progress within each department
Integration: Native connectivity with Ennov Doc
Efficiency: Automates record keeping, eliminates paperwork and administrative burden
Compliance: Meet 21 CFR Part 11, GxP and ISO requirements
Flexibility: Specialized training curriculums accelerate employee on-boarding
>Availability: 100% web-based solution is ideal for global deployments
Make the Most of Document Management
Automate the training of staff on quality documentation and keep your training records up-to-date and inspection ready. Follow the progress of each employee as they work through their assigned curriculum and always know who is on schedule or lagging behind.
Ennov Training is intrinsically integrated with Ennov Doc, our comprehensive and innovative Electronic Document Management System. Automatically trigger eLearning workflows following the versioning of documents to expedite the training process. Leverage built-in tracking reports to assess each department's performance and the progress being made against the training plan.
Designate Tasks
Manage the required training curriculums by profile or function within your organization and designate the sessions or modules relevant to each person or role. Accelerate and monitor the on-boarding of new employees through tailored learning programs.
Each curriculum can include documents, presentations, videos or other digital assets and can be assigned to groups or individuals. Ensuring the curriculums are aligned with internal corporate guidelines and policies is key to maintaining compliance with your quality standards and an important factor in maximizing both individual and corporate performance.
Validate Prior Learning
Have confidence that your employees' professional skills have been verified and comply with your quality standards and industry best practices (e.g. ISO, GxP).
Ennov Training's intuitive interface is designed for both the users and administrators and help automate and fast-track the learning process. Specify how each person's training is verified using a basic "read and understood" process or a more sophisticated proficiency assessment complete with a multiple choice questionnaire.
Automated reports verify that all personnel have been properly trained on the requisite documents and procedures applicable to their function and make audits and inspections far less stressful.
Customers Love
Easy management of training
Compliance with 21 CFR part 11, GxPs and ISO standards
Graphical indicators of training progress
User-friendly notifications and overviews of training programs
Best practices implementation for rapid deployment
Core-capabilities
Manage your new arrivals and fast-track onboarding
Create, schedule and track online courses
Build specialized training programs by role or individual
Develop personal skill inventories
Monitor training progress in real time
Implement online assessments with configurable multiple choice questions
Automated archival and retrieval of training records and history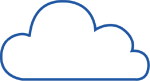 Cloud-based or On Site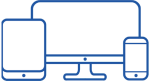 Multi-Platform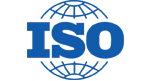 Compliant
Ennov Training – one of Ennov's quality management solutions.
Ennov Doc
Electronic document management, advanced and compliant
Ennov Process
Flexible BPMS
Ennov Training
Training management solution
Why Choose Ennov ?
Hundreds of corporate customers trust Ennov Doc
Over 15 Years of experience providing electronic document management solutions

150+ life science customers, many more in other industries

Modern architecture and interface

Highly scalable application server
100% web-based and user-centric design

You matter to us

98.5% of projects delivered on time and within budgets
Very high levels of customer satisfaction
We respect your freedom of choice
Available for cloud-based or on-premises deployment.

You can switch between options at any time.

We make you autonomous

Configuration and management require no IT skills
Integration through REST API

Improved security and optimized performance.

If cloud-based deployment is selected, we offer single-tenancy to minimize business interruption
Data is hosted locally for total flexibility
Structuring AND intuitive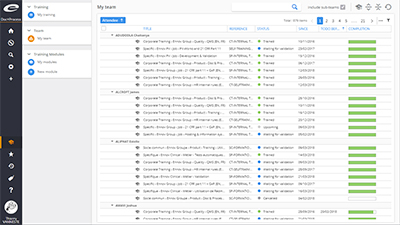 Metadata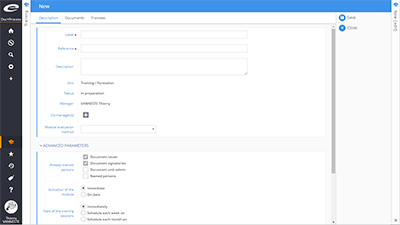 … search …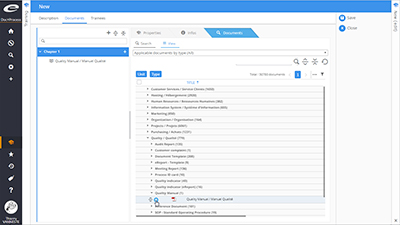 … views
To book a demo, the best way is to fill the following form. You will be contacted very quickly by our team.
Or
Send us a mail at: contact-us@ennov.com.
Or
Contact our European office.
Or
San Jose, USA

Ennov USA
75 E Santa Clara St – WeWork
San Jose, CA 95113
+1 (833) 366-6887
Or
Paris – Headquarters

Ennov Paris
251 rue du Faubourg Saint Martin
75010 Paris – France
+33 (0) 1.40.38.81.38
Or
Ennov Cambridgeshire – UK
5 Eaton Court Road, Colmworth Business Park
Eaton Socon St Neots Cambridgeshire PE19 8ER – UK
+1 (919) 924 5004
Or
Japan – Digital Media System
https://www.dms-jp.com/en/
Tsukiji N°1, Nagaoka Building 2-3-4 Tsukiji,
Chuo-ku, Tokyo 104-0045, Japon
+81 (0)3-5550-5595