PV-Analyzer
Signal Detection and Analysis Software
Implementing a process to identify potential signals is essential. PV-Analyzer is a comprehensive signal detection and data mining tool. The application, designed for use out-of-the-box by business users, offers a broad array of statistics as well as powerful data cubing and visualisation functionality.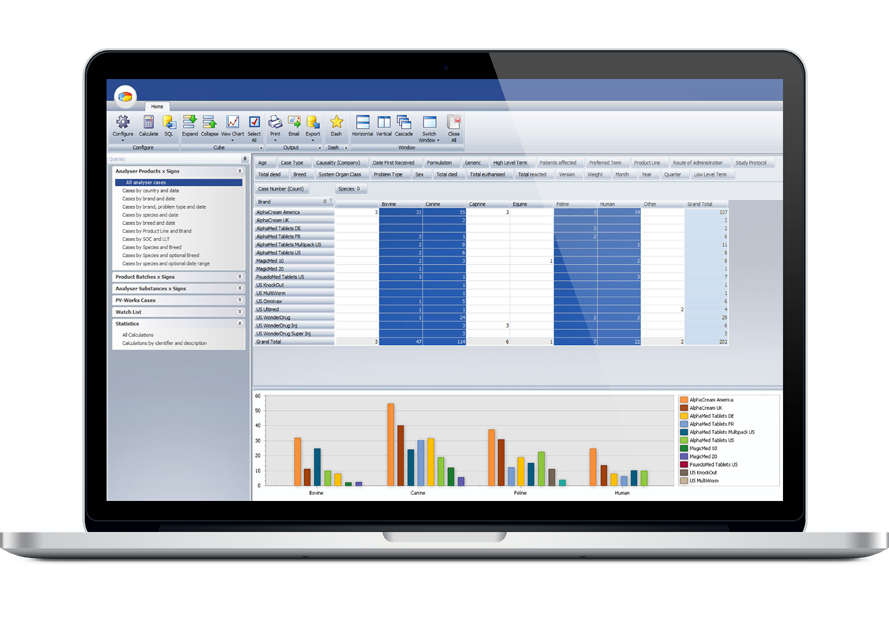 General Software Description
Your pharmacovigilance database contains a wealth of important information about your products. The extensive mining and reporting capability of PV-Analyzer brings this knowledge to your fingertips allowing you to prepare detailed analyses and graphical outputs for both internal and external use.
With PV-Analyzer you can rapidly calculate key statistical measures that are widely used by regulatory authorities such as PRR, ROR, and MGPS and apply smart stratification to examine the database and detect where customizable thresholds have been exceeded.
The application integrates easily with PV-Works, other PV solutions, and various external data sources to increase flexibility in preparing such important metrics.
Benefits of PV-Analyzer solution
Industry standard – proven software used by key regulatory authorities to perform signal detection
Validated solution – fulfill requirements of internal and external regulatory audit
Ensure compliance – implement a structured signal detection procedure and track review of analysis
Integrated solution – capable of drug safety, product defect and even technical enquiry data
Optimized for business user – empower your product experts to perform signal detection without persistent input from IT
Data Mining
Run flexible queries to return results in a grid that can be sorted, filtered, grouped, printed, and exported
A three dimensional cube / pivot table which allows users to "slice and dice" data "on the fly", comparing and sub-setting data at will
Examine case data from the perspective of product – sign pairs
Apply multiple mathematical functions such as count, sum, average, max / min, standard deviation etc.
Built-in "top-n" results function
Statistical Calculation
Create frequentist statistics such as PRR, ROR, OE, Chi-Square
Create Bayesian statistics such as EBGM, MGPS, IC and confidence intervals
Define both nominator and denominator source data sets
Aggregate clinical signs into different MedDRA / VeDDRA levels e.g. SOC, PT
Group target products into logical subsets e.g. by generic nameor product family
Analyze the effects of interacting products
Analyze by batch number
Stratify case data by any number of factors such as country, date, gender, dosage form as well as user-defined groups e.g. age / weight ranges (or species / breed for veterinary data)
Identify potential signals against customisable thresholds
Compare results against previous calculations and see visual indication of changing trends
Drill down from a statistical result back to PV-Works in order to view the contributing cases
Statistical results are stored in the PV-Analyzer database for tracking review comments
Graphical Reporting & Export
Graphical presentation of all base data and derived results
All grid and cube results can be printed or exported to Excel
Export potential signals for workflow managed review and processing
Watch-list function to monitor and alert users of specific data situations
Advanced report writing tool to support the ad-hoc development of other required outputs
Configuration
PV-Analyzer includes a wide range of configurable options to give the business users power to explore the safety data without any support from their IT colleagues, e.g.:
Define configuration groups using almost any parameter e.g. regions, age groups, breed groups (for veterinary data) and use these either on the cube or in statistical analysis
Standardize the names of concomitant medications to overcome spelling variations in the case data
Define expected clinical signs per product and sub-set statistical results into labelled / unlabelled groups
Define alert thresholds for each product and apply these to statistical results to identify more likely signals
Technical
Available as cloud based solution
On-site deployment scalable from single PC to corporate solution
Oracle database on Windows / UNIX / Linux servers
Separate database to PV solution to optimize performance
Compatible with Citrix, 2X, Windows RDP and other thin client middleware
Agile development methodology
Customers Love
Data cube: Explore and manipulate data relationships with simple drag-and-drop interface
Statistical stratification: Apply customised stratification to produce comparable statistics
Visual indicators: Identify potential signals against customisable thresholds and see changing trends when comparing with previous calculations
Graphical output: Generate graphical outputs and output for use in reports and presentations
Customer support: Experienced and knowledgeable support team on-hand to help you get the best out of your implementation and configuration
Core-capabilities
Flexible queries functionality
Three dimensional data cube / pivot table
Create frequentist statistics such as PRR, ROR, OE, Chi-Square
Create Bayesian statistics such as EBGM, MGPS, IC and confidence intervals
Configurable nominator and denominator source data sets
Apply customised stratification to produce comparable statistics
Identify potential signals against customizable thresholds
Compare results against previous calculations and see visual indication of changing trends
Store statistical results and track signal review
Extensive graphical presentation options
Direct export to Excel
Advanced report writing tool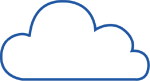 Cloud-based or On Site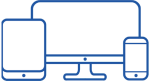 Multi-Platform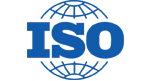 ISO9001:2015
Ennov PV provides a comprehensive solution to the management and reporting of human and veterinary adverse events.
PV-Express
Remote safety data capture.
PDF file or dynamic browser-based web form.
PV-Entry
Web based pharmacovigilance case data entry.
Efficient and configurable web interface. Speech to text.
PV-Works
Complete pharmacovigilance database with configurable workflows and reporting.
PV-Analyzer
Signal detection and analysis.
Out-of-the-box use by business users.
Broad array of statistics. Powerful data cubing and visualisation.
Why Choose Ennov ?
Complete pharmacovigilance solution
Comprehensive features

Intuitive case entry
Validation workflows
Reporting to authorities
Advanced analysis

Manage any product type

Human drugs
Pharmaceutical drugs
Materiovigilance
We respect your freedom of choice
Available as cloud or on premise. You can switch between options at any time.
If cloud based we offer single-tenancy to minimize version upgrade risks and validation upgrades. Data is hosted locally for total flexibility, improved security and optimized performance.
Structuring AND intuitive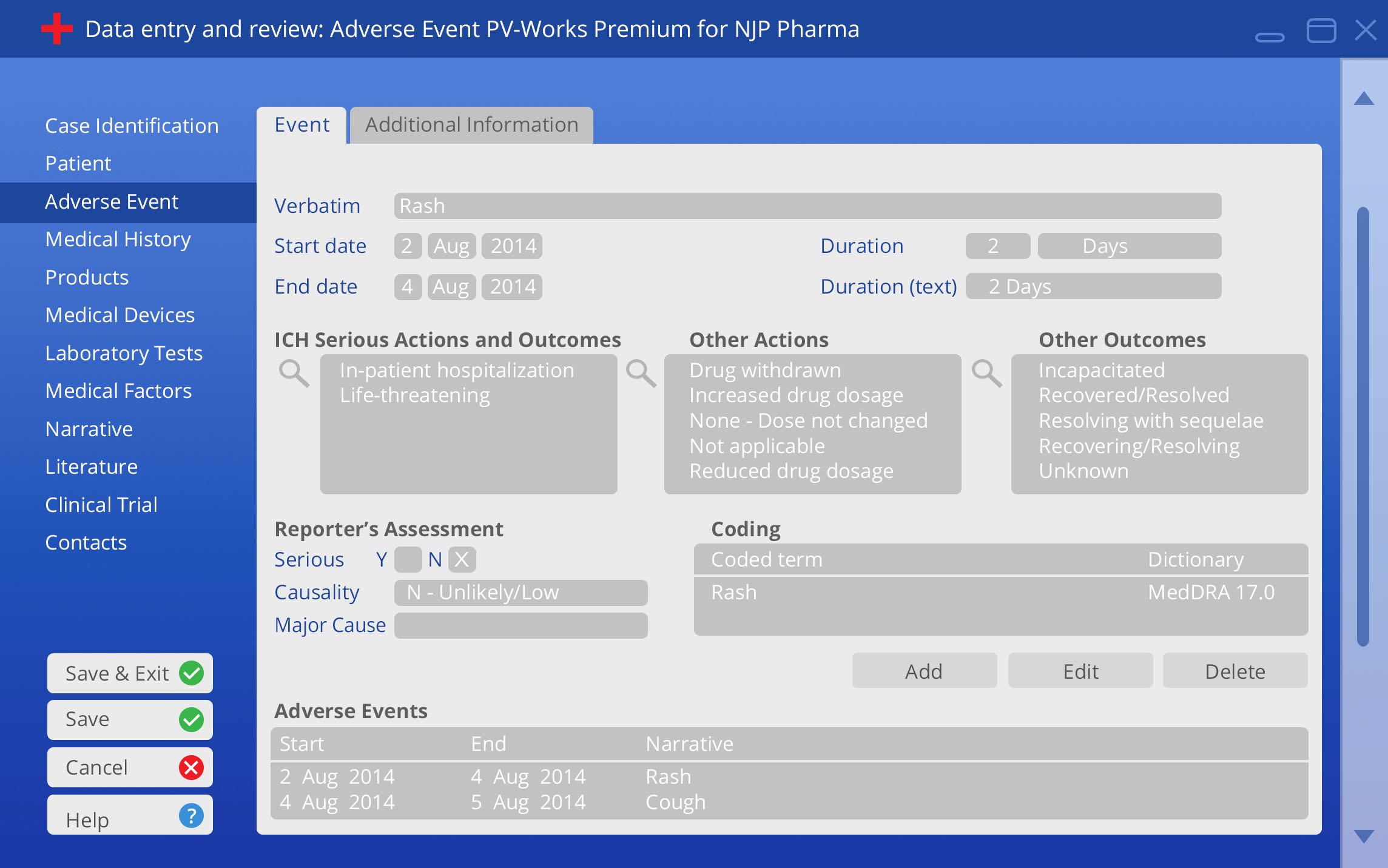 From case entry…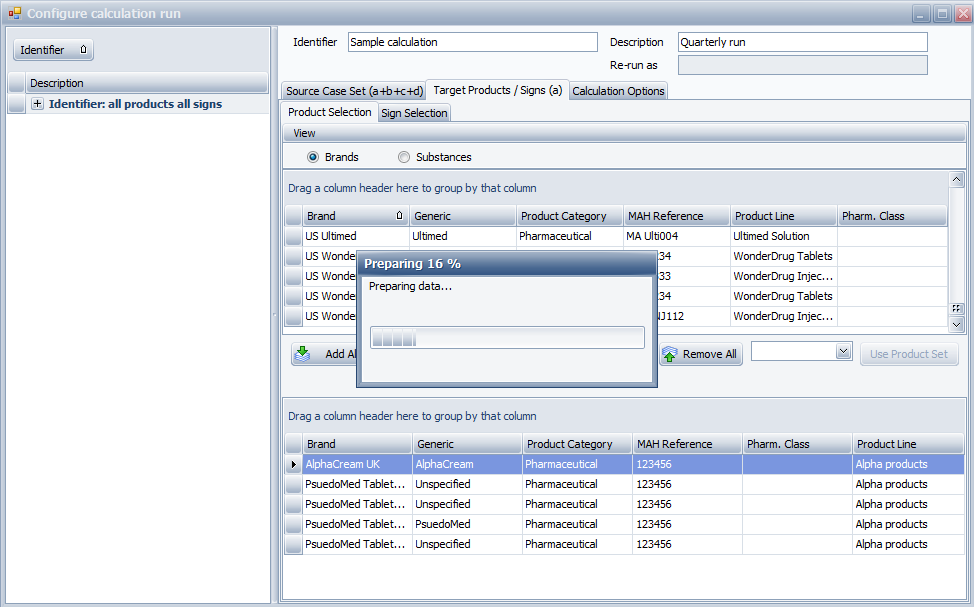 … to reporting …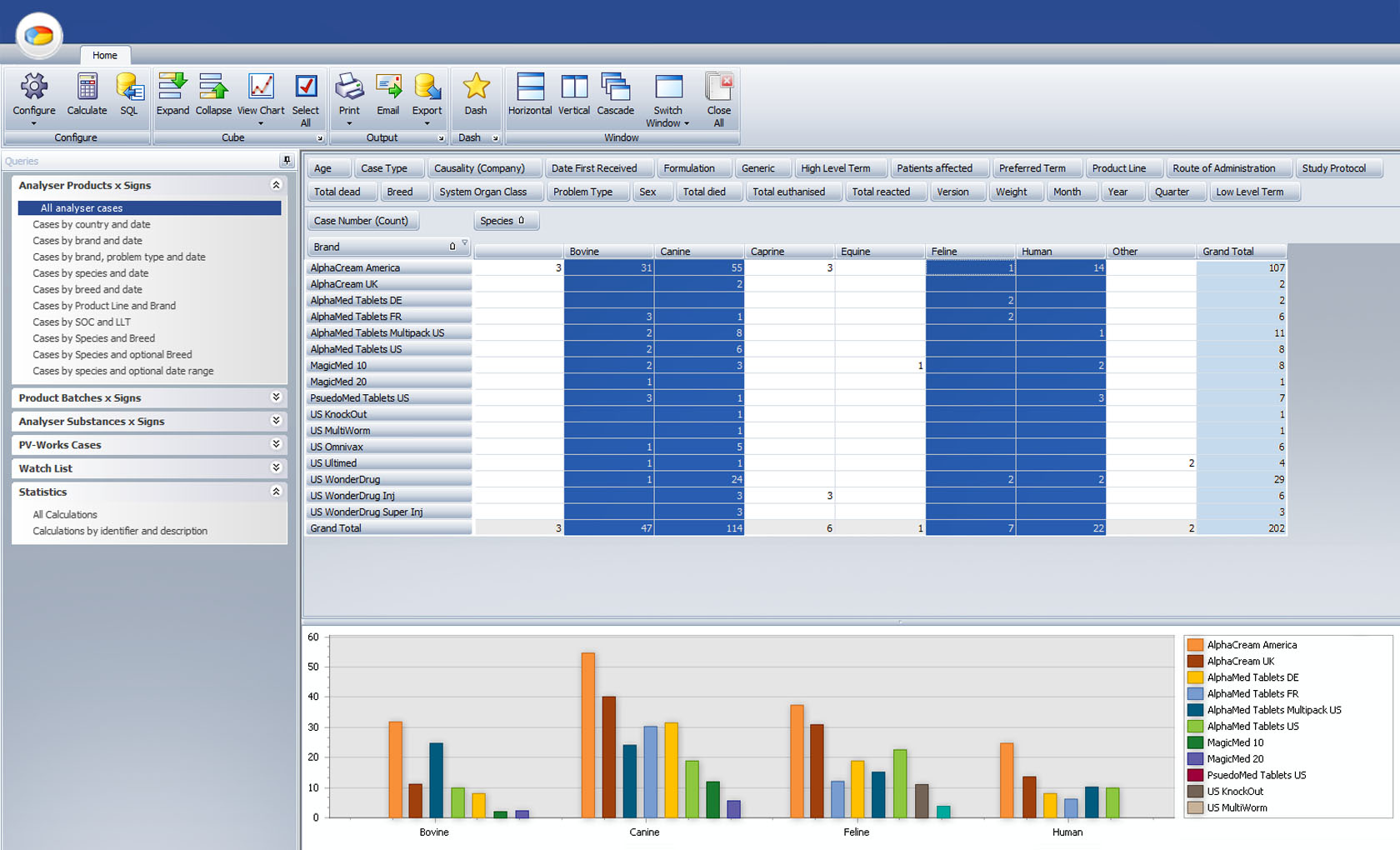 … and statistical analysis
Book a demo of Ennov PV Express
To book a demo, the best way is to fill the following form. You will be contacted very quickly by our team.
Or
Send us a mail at: contact-us@ennov.com.
Or
Contact our European office.
Or
San Jose, USA

Ennov USA
75 E Santa Clara St – WeWork
San Jose, CA 95113
+1 (833) 366-6887
Or
Paris – Headquarters

Ennov Paris
251 rue du Faubourg Saint Martin
75010 Paris – France
+33 (0) 1.40.38.81.38
Or
Ennov Cambridgeshire – UK
5 Eaton Court Road, Colmworth Business Park
Eaton Socon St Neots Cambridgeshire PE19 8ER – UK
+1 (919) 924 5004
Or
Japan – Digital Media System
https://www.dms-jp.com/en/
Tsukiji N°1, Nagaoka Building 2-3-4 Tsukiji,
Chuo-ku, Tokyo 104-0045, Japon
+81 (0)3-5550-5595